Fall marks the beginning of the 2014-2015 service year for Soroptimist International of Bend, Oregon. This year we proudly recognize 71 years of making a difference in the lives of women and girls in Central Oregon. While we remain committed to our strong tradition of service, there are many new and exciting things happening within our organization. We have a new meeting location, a new president and our membership is growing! 
~~~~~
SI Bend 2014-2015 President, Judy McCleary, leads our first meeting of the year in our new location at the Des Chutes Historical Center.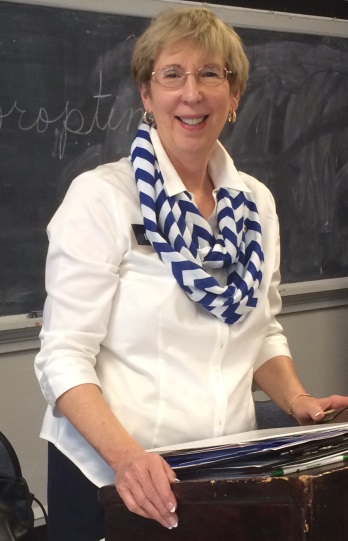 ~~~~~
We're extremely excited to welcome Marty Smolenski (R) as our first new member of 2014-2015. Marty recently retired to Bend and has already been hard at work as a Director on our Board, as well as, helping organize our Evergreen Sales fundraiser.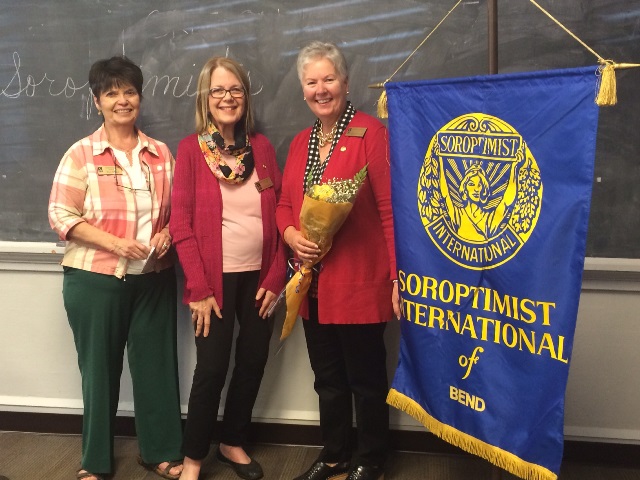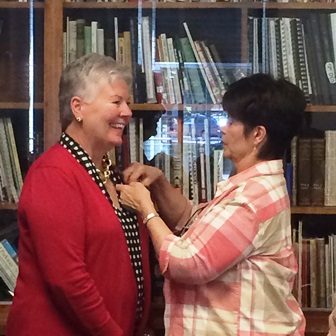 Kim Moller (R) pins' Marty Smolenski (L) during her installation.
~~~~~
We're also thrilled to welcome Terri Swendsen as a new member of SI Bend. Terri recently transferred from the McMinneville club after retiring to Bend. Terri has held numerous board and committee positions with SI McMinneville.
Because of her work with anti-sex trafficking, Terri has been selected to present the Imagine Life Without Violence District Committee Report at the District 2 Meeting in Bend, OR on Oct 17-19.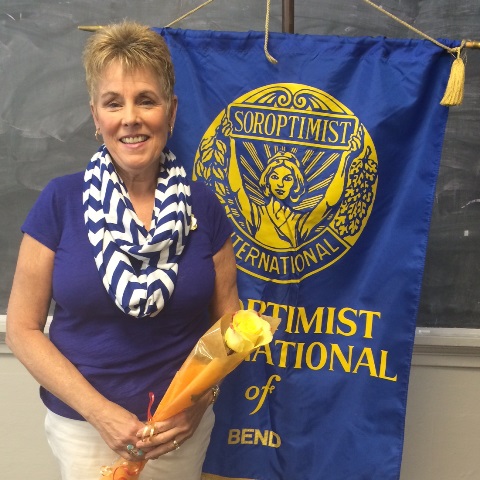 ~~~~~
Last, but certainly not least, we couldn't be happier to welcome our newest member, Arlene Hendrix. Arlene has also relocated to Bend recently. She loves skiing and is ready to get to work helping with our annual Community Baby Shower.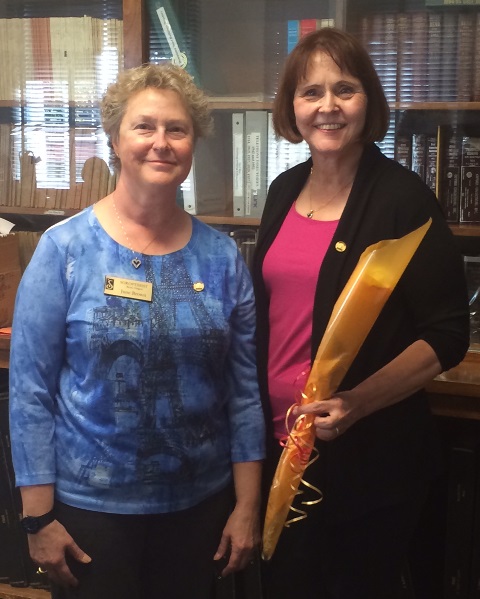 Current member June Brown (L) will mentor our newest member, Arlene Hendrix (R).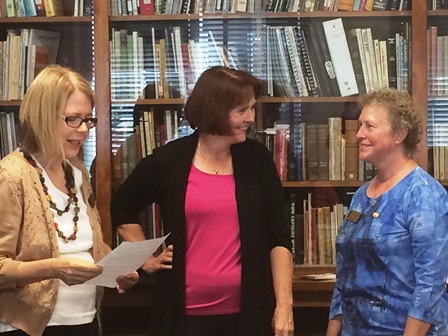 Jan Swander (L) and June Brown (R) install Arlene Hendrix (C).
Categories: Members