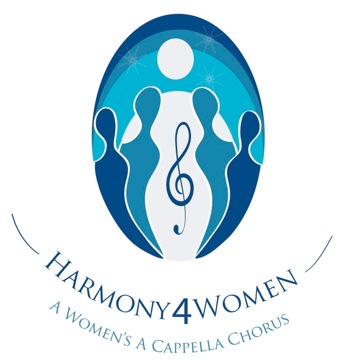 HARMONY4WOMEN WELCOMES TWO NEW PARTNERS
Bend, OR. With unprecedented excitement, the Harmony4Women Leadership Team announces the addition of two new partner-organizations to the Harmony4Women Team. Joining Bella Acappella Harmony Chorus and Grandma's House will be long-time Bend women's non-profit groups, American Association of University Women (AAUW), Bend Branch, and Soroptimist International of Bend.
The purpose of Harmony4Women is to educate, nurture, support and inspire women and audiences in Central Oregon through a year-long community outreach, culminating in a crowd pleasing fundraising concert that benefits the partner organizations. Nancy Ueland, executive director, said, "AAUW and Soroptimist are wonderful additions to Harmony4Women. All four of these organizations draw women throughout Central Oregon and serve women and girls throughout the area. All four are designed to improve the lives of women and girls. They empower, inspire, shelter, and educate women and girls. Their goals blend nicely with the Harmony4Women mission." Together the groups will present two Harmony4Women Acappella Concerts, their fifth annual offerings, at the Tower Theater in Bend, on Saturday, November 22, 2014, after 8-10 weeks of practice and bonding as the Harmony4Women community chorus.
Since 1881, The American Association of University Women (AAUW) has been the nation's leading voice advancing education and equity for women and girls through advocacy, education, philanthropy, and research. AAUW offers grants and awards, nationally, and the Bend Branch, founded in 1931, gives scholarships to COCC students continuing their educations in a 4 yr. program, through their Charles and Helen Weil Scholarship Fund, and it offers middle school girls an introductory program in STEM fields, science, technology, engineering and math, toward preparing them for careers in these fields, in partnership with the Girl Scouts of America.
Soroptimist International, founded in 1921 for business and professional women, is a global women's organization whose members volunteer to improve the lives of women and girls in local communities and throughout the world. Locally the group supports projects including a Community Baby Shower for low income families, Hats Gloves and "soap bunnies" for Head Start children, support of local shelters housing women and families, advocacy and support for victims of human trafficking, and economic project support, such as "Bras for a Cause".
Original members of the Harmony4Women Team are Grandma's House, a non-profit home and outreach program that provides safe shelter to homeless and/or abused pregnant, parenting and adopting girls between the ages of 12 and 19, and Bella Acappella Harmony Chorus, committed to singing 4-part barbershop acappella harmony with joy and passion, and to achieving musical and performing excellence through mutual respect, dedication, education and community outreach.
Together, these four dynamic groups join harmony to provide cooperation and visibility for the causes they support. Joining together to "sing for their sisters" they all become Harmony4Women, providing a unique opportunity for both friend raising and fund raising. More information on the program and sponsor opportunities can be found at the partner websites, at Harmony4Women.org, and on Facebook pages, or by calling 541-383-3142.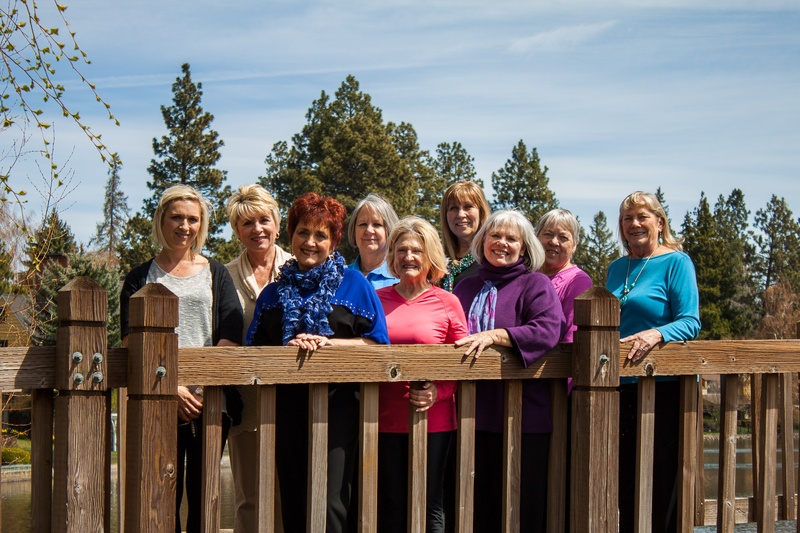 Photo credit, Matt Garner
Harmony4Women Team Members: Alison Garner Mata, Dana Barron, Connie Norman (director), Sarah Elmer, Mary Howard, Woody Medeiros, Nancy Ueland, Margaret Wyman, Linda Gardner.
Categories: Projects