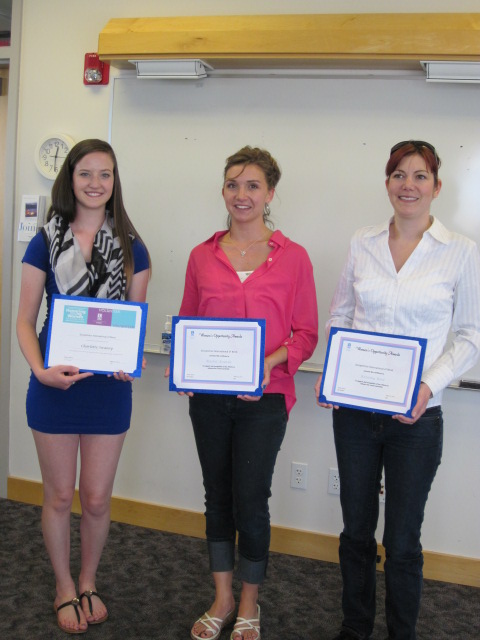 Pictured Above: Charlotte Swaney, Rachel Aranda, Kristina West
This year we were able to give awards to three very deserving women in Central Oregon.
The Violet Richardson Award of $500 is for young women, between the ages of 14 and 17, who volunteer in activities that make the community and world a better place. The 2013 Violet Richardson Award recipient is Charlotte Swaney.
The Women's Opportunity Award of $1000 is for women who are entering and/or enrolled in college certificate or degree programs, are head of household and have a financial need. Two awards were granted this year. The 2013 Women's Opportunity Award recipients are Rachel Aranda and Kristina West.
Categories: Awards