Come join us!  We are once again gathering in-person for Board Meetings and Business Meetings!
Our meetings are held at:
Deschutes Historical Museum
129 NW Idaho Ave, Bend, OR 97703
Board Meeting
1st Thursday of the month: 12 noon - 1pm
For Board members only.
Business Meeting
2nd Thursday of the month: 12 noon - 1pm
Open to members and guests. Please RSVP.
As we kick off the new term, SI Bend celebrates 74 years of helping women and children in Central Oregon! We are pleased to introduce the following:
2017-2018 Officers
Co-Presidents - Judy McLeary and Margaret Wyman
Vice President - Jan Swander
Recording Secretary - June Brown
Treasurer - Annie Barlow
Communication Coordinator - Kim Moller
Directors - Kris Jennings, Elizabeth Hughes Weide
Past Pesident - Annie Barlow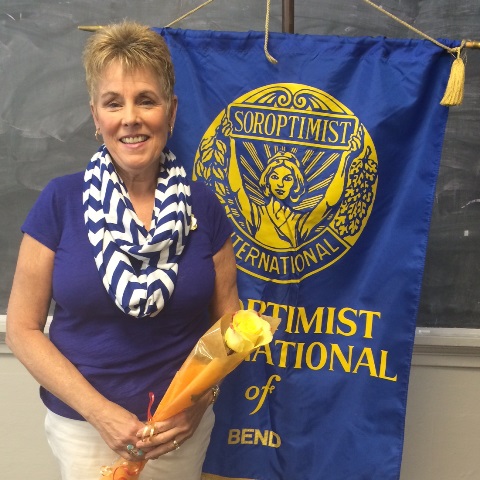 We are excited to install Terri Swendsen as the new SI Bend president for 2015-2016. Terri joined SI Bend from the SI McMinneville Oregon club in 2014. She brings a wealth of experience and knowledge, as well as, a passion for educating the community about human trafficking. We look forward to her leadership in the coming year.
Fall marks the beginning of the 2014-2015 service year for Soroptimist International of Bend, Oregon. This year we proudly recognize 71 years of making a difference in the lives of women and girls in Central Oregon. While we remain committed to our strong tradition of service, there are many new and exciting things happening within our organization. We have a new meeting location, a new president and our membership is growing! 
~~~~~
SI Bend 2014-2015 President, Judy McCleary, leads our first meeting of the year in our new location at the Des Chutes Historical Center.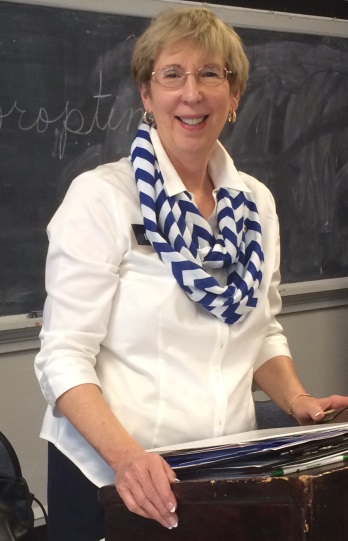 ~~~~~
We're extremely excited to welcome Marty Smolenski (R) as our first new member of 2014-2015. Marty recently retired to Bend and has already been hard at work as a Director on our Board, as well as, helping organize our Evergreen Sales fundraiser.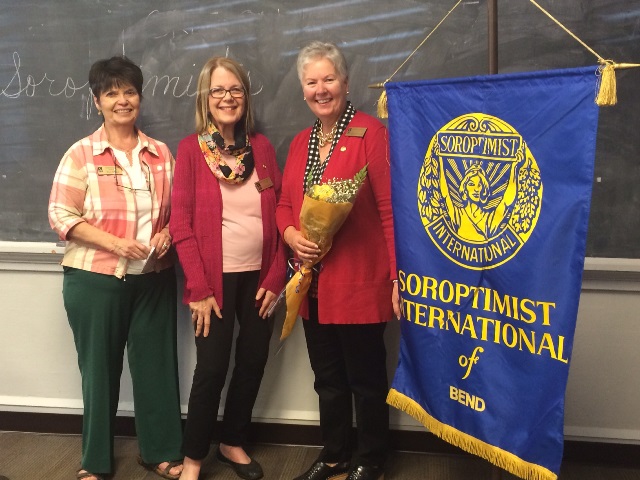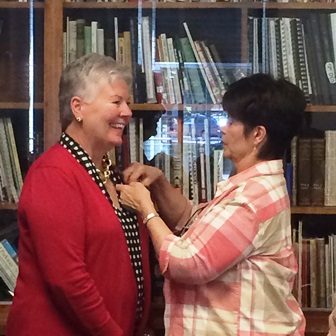 Kim Moller (R) pins' Marty Smolenski (L) during her installation.
~~~~~
We're also thrilled to welcome Terri Swendsen as a new member of SI Bend. Terri recently transferred from the McMinneville club after retiring to Bend. Terri has held numerous board and committee positions with SI McMinneville.
Because of her work with anti-sex trafficking, Terri has been selected to present the Imagine Life Without Violence District Committee Report at the District 2 Meeting in Bend, OR on Oct 17-19.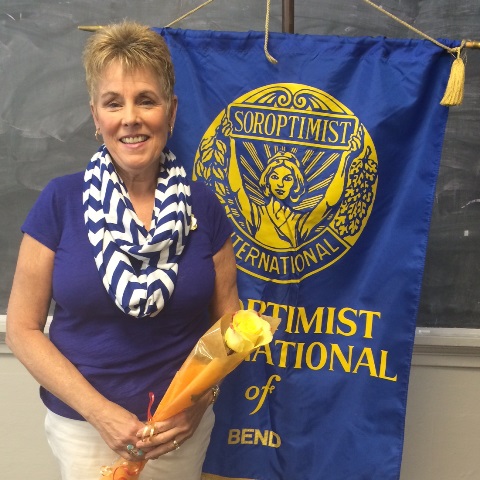 ~~~~~
Last, but certainly not least, we couldn't be happier to welcome our newest member, Arlene Hendrix. Arlene has also relocated to Bend recently. She loves skiing and is ready to get to work helping with our annual Community Baby Shower.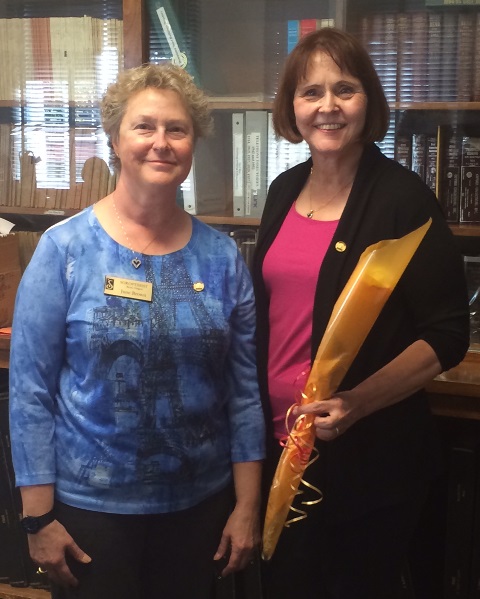 Current member June Brown (L) will mentor our newest member, Arlene Hendrix (R).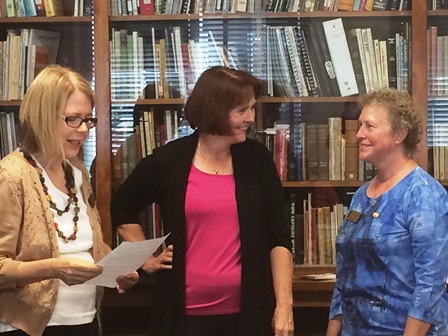 Jan Swander (L) and June Brown (R) install Arlene Hendrix (C).
SI Bend hosted a table at Quilt Works' First Friday event on April 4th as an opportunity to recruit new members. We met many wonderful women, including a previous Soroptimist award recipient!
Please contact us at info@sibend.org if you're interested in joining this active group in helping improve the lives of women and girls.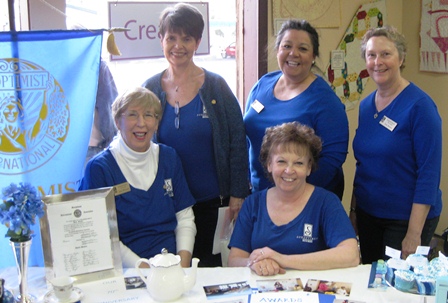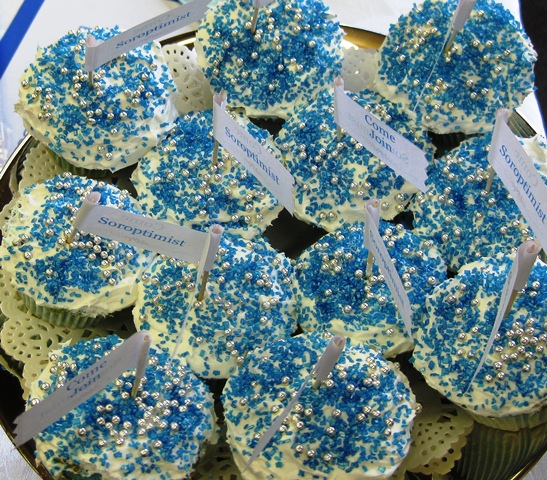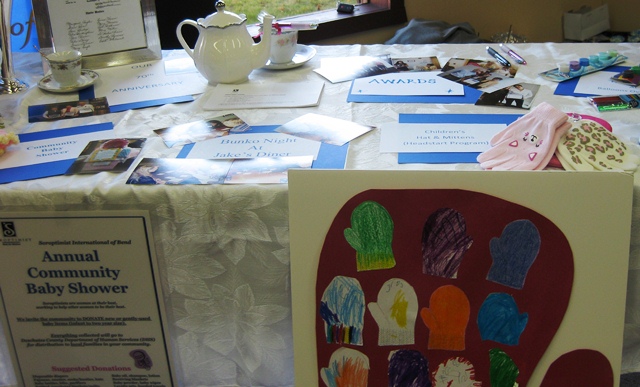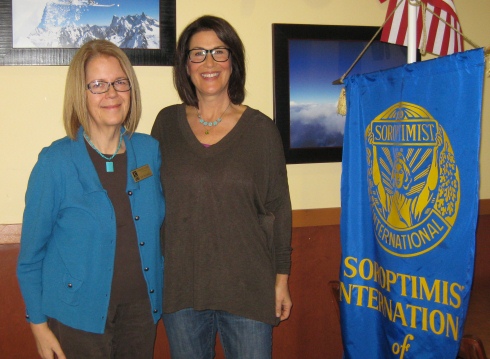 Jan Swander and Cherie Shelley
Cherie Shelley is the newest member to join SI Bend. She was welcomed on Jan 9, 2014. Cherie came from the Fort Bragg Soroptimist group in Fort Bragg, California. She's been in Sales and Marketing for over 30 years, and moved to Bend in mid-November. She's married to John. They have 3 daughters (5 if you count their 2 Shepard-mix dogs, Frida Kahlo and Temple Grandin).